How can I access my Panda Account?
In order to enjoy all the benefits your Panda Account offers, you can access it anytime either from your Panda Gold Protection protection or directly from the Panda Security website.
Web access
Access your Panda Account by clicking the link below:
https://myaccount.pandasecurity.com
Enter your email address and password and click Login.



If you have forgotten your password to access your Panda Account, click option Forgot your password?
You will then be prompted to enter the email address associated with your Panda Account and you will receive instructions on how to change your password.
If you still haven´t created your Panda Account, select Create new account.
For further information on this process, please refer to the Support article What is my Panda Account?
Access from Panda Gold Protection
There is a direct link to your Panda Account called My Account, at the top right side of your Panda Gold Protection main window.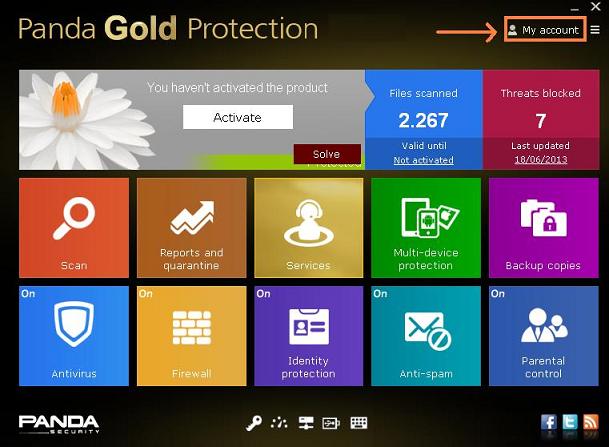 Click My Account to be redirected to the Panda Account website. Just follow the above mentioned steps to login.